The first day of October saw Exeter School continue its traditional participation in the Abbots Way Walk, supporting the event that seeks to raise money for the Dartmoor National Park and for the Dartmoor Rescue Service, amongst other charities.
Three teams of Lower Sixth pupils were entered, with pupils looking to test their fitness and navigation skills before the start of their Ten Tors training after October half term. Most were Ten Tors veterans, having completed the event or the training two years ago, but several were new to the programme and looking for their first taste of walking as a team across a large stretch of Dartmoor.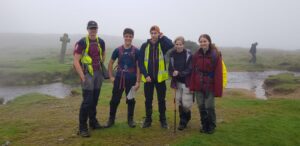 The Abbots Way Walk traditionally starts at Buckfast Abbey, and this year saw an atmospheric scene, as morning fog clung around the town giving participants a hint of what lay ahead. Any hopes that the mist would burn off were soon dashed and it became apparent that the day would be remembered for its eerie sense of the moor, rather than any spectacular views.
Teams struck off at a good pace, forging along the early road sections of the route, arriving at Cross Furzes in good time. The climb up onto Dartmoor then began in earnest, with visibility deteriorating as height was gained facing them. Undeterred, pupils forged on, taking responsibility for their navigation and group management, allowing their adult helpers an enjoyable day's walk. Indeed, it was apparent as to how much the experienced members of the group had learnt the first time through Ten Tors, and they were proud of how far they had come.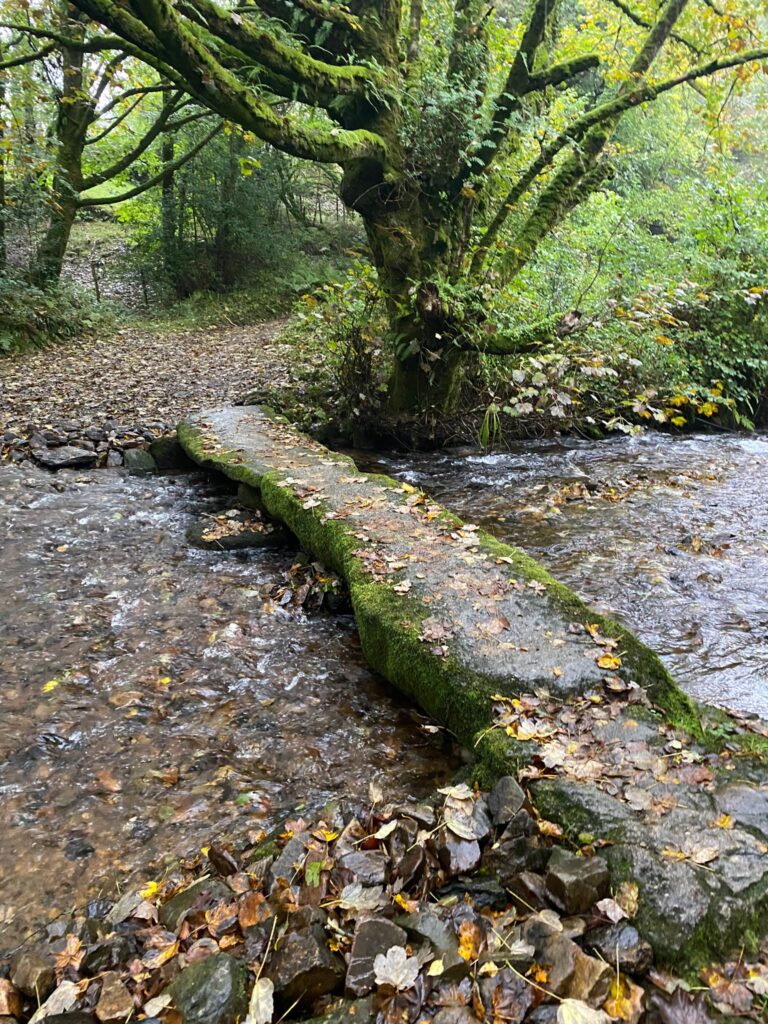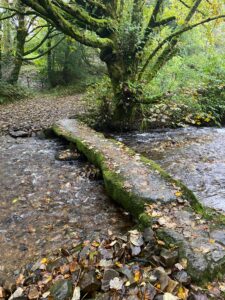 That is not to say that those new to Ten Tors did not distinguish themselves, however. All gave an excellent account of themselves, keeping up with the pace of their teams and contributing to the strong sense of camaraderie. Spirits were high as pupils passed the half way point of Nun's Cross and pressed on for Princetown, to be met along the main track by Mr Hall, Ms Wilson and Ms Rose, emerging out of the fog. Ms Rose let us all know that it was a fine, sunny day in Exeter, evidence if it was needed that you should never underestimate what Dartmoor might throw at you!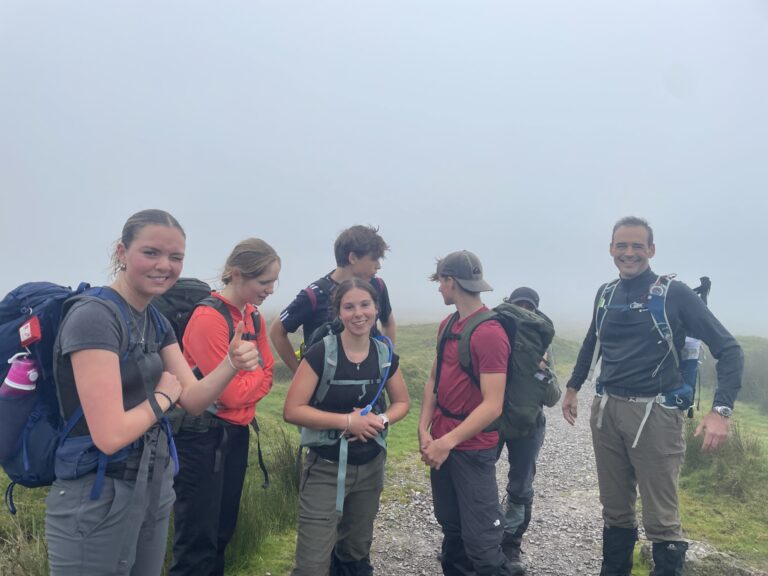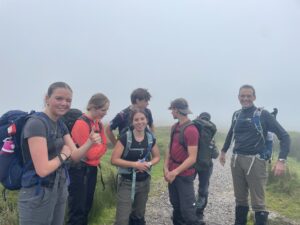 Arriving at Princetown, pupils met up with the minibuses, taking a short lunch break and partaking in the now traditional Abbots Way Walk donut.  Nate in particular did his best to ensure there were none wasted, and soon teams were on their way again. With ten miles to go, pupils had one last big hill to climb before a largely downhill descent into Tavistock. With visibility improving all the time, pupils maintained their excellent morale, driven on by the thought of the pastie at the finish line.
Teams arrived in quick succession around 17:30, having completed 22.5 miles (36km) in about 9 hours, an impressive time considering it included breaks and several steep climbs.  Soon they were back on the minibuses, returning to school, resting their tired feet.  All pupils and their helpers had enjoyed a great day out and teams had acquitted themselves incredibly well.
A huge thank you to all those staff and volunteers who helped out this year, giving our young people the opportunity to take part in this fantastic event.  We hope to see you out again next year.
Written by Ben Hall, Ten Tors Manager